Rozpoczął się 2 etap modernizacji sieci kanalizacyjnej i wodociągowej w ulicach Cembrowskiego i Stumetrówka. Pierwszy obejmował budowę sieci kanalizacyjnej i został zakończony jeszcze w 2022 roku. Obecnie trwają prace przy modernizacji sieci wodociągowej i powinny zakończyć się do końca lutego.
Całość prac modernizacyjnych to koszt ok 80 tys. zł i są one wykonywane przez pracowników spółki.
Musimy wykonać te prace w trybie pilnym, ponieważ gmina Żarów uzyskała dofinansowanie na nową nawierzchnię ulic Cembrowskiego i Stumetrówka. W związku z tym istnieje uzasadniona konieczność wymiany znajdującej się tam infrastruktury wodno – kanalizacyjnej – zaznacza prezes spółki Grzegorz Osiecki.
Nie są to jedyne prace, które spółka już wykonała w tym roku. Gmina Żarów obecnie rewitalizuje staw miejski w Żarowie i również przy tej inwestycji nasi pracownicy wymienili ok 200 m.b. rurociągu tłocznego kanalizacji sanitarnej przebiegającego wzdłuż ulicy Wyspiańskiego.
Ponieważ nie musieliśmy odtwarzać nawierzchni na tym odcinku, zadanie to kosztowało Spółkę około 20 tys. zł. – dodaje Magdalena Gołdyn-Szumlańska członek zarządu spółki.
Przed spółką kolejne miesiące związane z inwestycjami na terenie naszej gminy, o których z pewnością mieszkańcy będą informowani na bieżąco.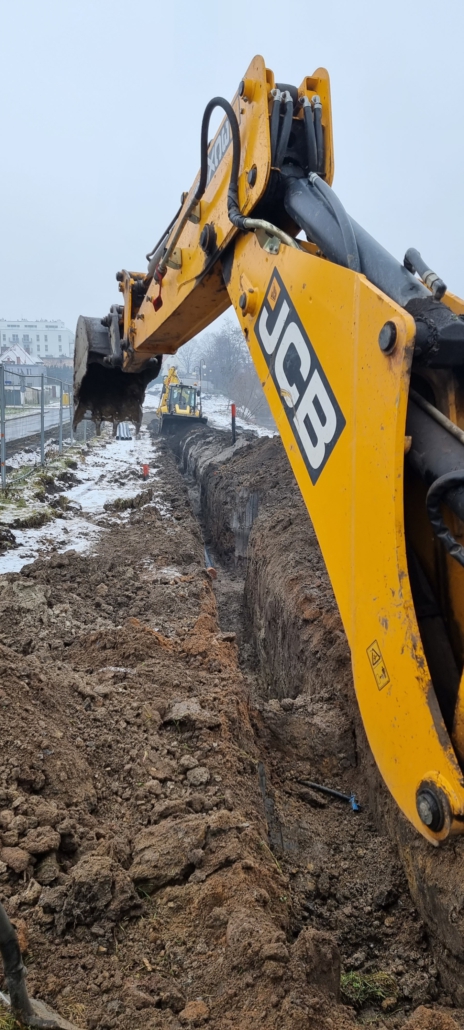 https://zwik.zarow.pl/wp-content/uploads/2023/02/20230118_114322_resized-scaled.jpg
2560
1152
zwik
https://zwik.zarow.pl/wp-content/uploads/2019/10/zwik_logo5-300x102.png
zwik
2023-02-17 12:19:15
2023-02-17 12:19:16
Inwestycje w wodociągach